Home Insurance
We'll take you from home insurance shopping to home stretch
Our Specialists can help you navigate the different coverages available to make informed decisions on what you want and need. Our Insurance Specialists make finding the right home insurance policy easy on you by shopping available coverage through different insurance companies, and then providing you with what you need to know to make an informed decision.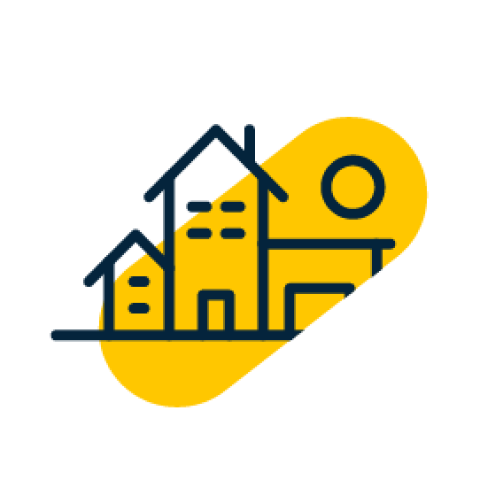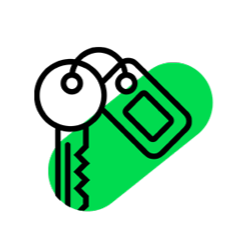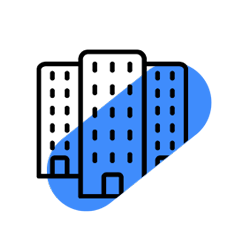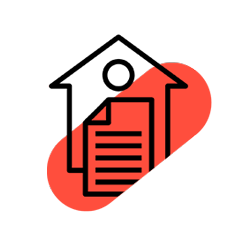 Rental Property Insurance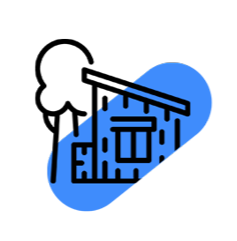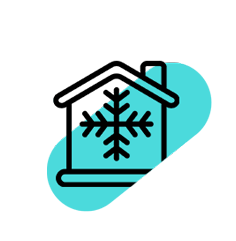 Seasonal & Secondary Home Insurance
So many choices. Don't worry.
We got you.
Our Specialists know what products are available, the costs and when coverages are right for you.
It's like having all the choice in the world, but with a Specialist to sort through it all, and give you better options at a great price. Start by getting a quick quote today.
Tons of different home insurance options. But we'll help sort through what you need. We offer:
Why do you need home insurance?
Your home is probably the largest single investment you've ever made. We're here to help you understand the details so you can make an easier, informed decision.
For starters, did you know homeowner insurance covers the actual structure of your home, and protects the things you keep inside it? Bottom line? Home insurance can get complicated. Here are just a few of the reasons why:
Liability
It shields you from liability. If a lawsuit arose from an injury on your property, your homeowner's insurance could protect you from any resulting legal responsibility.
Renters need it too
If you rent your home, your stuff isn't covered under your landlord's policy. Tenant insurance will protect your belongings and provide coverage if you accidentally cause harm to someone else or their property. It's not required by law, but your landlord may require it as part of your rental agreement.
Mortgage lender
Your mortgage lender probably requires home insurance that meets certain limits to receive financing from them. Since your lender technically owns your home until all payments are received, they want to protect their financial interest from loss.
Different kinds of damage protection
Not every policy covers the same losses, but here are just a few of the common losses that home insurance can cover:
Additional living expenses incurred when you cannot stay there during damage repairs
Liability (injury) protection
Theft and vandalism
Damage to personal belongings within the home, like furniture or electronics
Make home insurance work for you.
Not the other way round.
Searching for home insurance can be a bit overwhelming. But it doesn't have to be. We help make this search easier, and we're ready to help when you need us.
Not every home insurance policy is the same. But standard coverages include:
Liability Coverage
Protects you for accidental injuries or damage to you or someone else in your home.
Personal Property Coverage
Also known as Contents Insurance, this protects basically anything you own that you could pack up and move with you to a new home. These are covered, even when they're temporarily outside of your home, like in your car.
Additional Living Expense Coverage
Provides financial assistance while your home is being repaired if you are unable to live there and need to stay somewhere else.

Your homeowner insurance should be as unique as you are
Every situation brings a unique set of factors that will impact the cost of your home insurance policy. Did you know a homeowner's policy can insure your child's belongings while they attend post-secondary school, or your parents' belongings if they're in a retirement or nursing home?
Also remember every policy has maximum amounts it will pay if you experience a covered loss and make a claim. In most situations, you will also pay a deductible before your home insurance policy kicks in and starts to pay for a covered loss.
Understand your deductible and coverage limits – you can usually adjust them to match your current needs. We can help make sure your policy limits are enough to cover the property you are protecting:
Replacement cost limit
Your guaranteed replacement cost limit should reflect your home's value if you had to rebuild it completely.
Liability limit
Your liability limit should reflect how you use your home–like how often you have guests over, or how many family members you live with.
Content limit
Your content limit should reflect the cost to repair or replace your belongings in case of accidental damage.
Special limit
Applies to certain belongings like expensive jewelry, collectibles, bikes or even money or gift cards. A maximum value will be covered.
Look, it's a lot. No doubt.
But we're here to make this simpler for you.
We use our knowledge of the home insurance landscape and your specific situation to help you make an easier, more informed decision when it comes to these options and your needs.
We can discuss what affects your premiums and shop the market for you to ensure you get the best coverage at the best rate possible. Period.
Is home insurance mandatory?
Honestly, home insurance is not legally mandatory in Ontario and British Columbia. But, if you need a mortgage, it's often required by the bank or lender to have home insurance and display proof.
Do I need to buy tenant insurance if my landlord has a homeowner insurance policy?
Yes. Lots of renters mistakenly believe that they're protected by their landlord's insurance. But if you rent your home, your stuff isn't covered under your landlord's policy. Tenant insurance may not be required by law, but your landlord may require it as part of your rental agreement. So, for less than a dollar a day, our tenant insurance would protect important things like your bed, your computer, your bike, etc. And bonus, it would also provide coverage if you accidentally cause harm to someone else or their property. We even protect your belongings when they're temporarily outside of your home, like in your car.
What information do I need to get a quote?
To get the best price and the right coverage, we'll need some basic information about you and where you live. It's okay, they're not super hard questions or anything. Questions may include:
When would you need your coverage to start?
What type of home do you own or rent? (House, Condo, Townhouse, Apartment, Cottage, etc.)
Where is your home located?
What is the size and age of your home?
What is the total value of the property in your home?
What material is your home made of and what is the condition?
What is your insurance and claim history?
The questions really depend on the type of home you own or rent, and the amount of coverage you need.
How do insurance companies decide insurance rates?
Insurance companies determine rates differently for different insurance products.
For homeowner insurance, some factors that affect your premiums include: where you live, the replacement cost of your home, materials used to build your home, the age of your home and the coverages you need.
For car insurance, some factors that affect your premiums include: where you live, the type of car you drive, your insurance history, if you commute to work, and any optional coverages you select.
What does home insurance cover?
What your home insurance policy covers really depends on you. Most home insurance policies come with certain standard coverages designed to help you repair damage to your home or replace belongings if something unexpected happens. These coverages often include personal property loss or damage, contents coverage, additional living expenses and liability.
But you can also set limits and add extra coverages depending on your scenario. For example, you may live in a region that is prone to severe weather and require Sewer Backup or Overland Water coverage on your policy for proper protection.
It's also important to understand things your policy doesn't cover. For example, damage related to proper maintenance and service of your home is not included. And some personal belongings may have a maximum value on how much you can claim.
A lot to chew on for sure. But you can shop for select products online and customize your coverage options, or we can help you build a home insurance policy that covers everything you need. Either way, #winning.
When do I need to review or update my coverage?
Good question. Home insurance policies are typically purchased on an annual term and renewal cycle. But you can adjust your coverage throughout your policy term if your situation changes. Some perfect times to review your policy and update your coverages are:
Renewal: Every year when you renew, you can also make any changes that will be best for your situation, like changing your payment approach, adding to your coverage limits or changing your deductible
Big purchases: Building a pool on your property? Upgrading to an ultrasonic, 7D, surround sound, gold-plated TV? You might want to increase your liability and contents limits or coverages to ensure you remain protected properly. You can always contact us too if you need help.
Renovation: If you're updating your home, you should also update your coverage to make sure your replacement cost limit has you fully covered.
Insurance hot tip: Take inventory of your personal belongings now. Painful? Yes. Less painful than waiting until it's too late? Also yes.
Try to keep your receipts, user manuals or warranties in a safe place so you can use them as proof of ownership. It's also great to have pictures of your valuable belongings. It's like insurance for your insurance. Update your inventory as you buy new things. Buy an inflatable T-Rex? Take a selfie with it. Buy a super-fancy ironing board? Selfie.
What do I do if I have to file a claim?
If you need to file a claim, it's okay, don't worry, we'll do it with you. We know accidents and claims happen, we've seen and heard it all. As your insurance partner and advocate, we will help you through it. Call us at 1-833-745-0299 and we'll be here to help you navigate the situation, 24/7.
We love our clients.
Turns out, they love us too.
Thank you for making it uncomplicated and quickly carried out.
Friendly, fast, and very informative assistance.