Boat Insurance, Barrie, ON
Our insurance specialists at Insurance Store have extensive experience in the insurance industry, and we are here to help you find the right policy for your needs. Our brokerage works with a wide variety of insurance companies to offer a great range of policies for your home, business, vehicles, and more. And like most people in Ontario, we love summer and all of the fun it brings, so are well versed in helping people find the ideal boat insurance policy to protect your boat, fishing gear, and more.
We offer excellent boat insurance policies to help you protect your watercraft and equipment.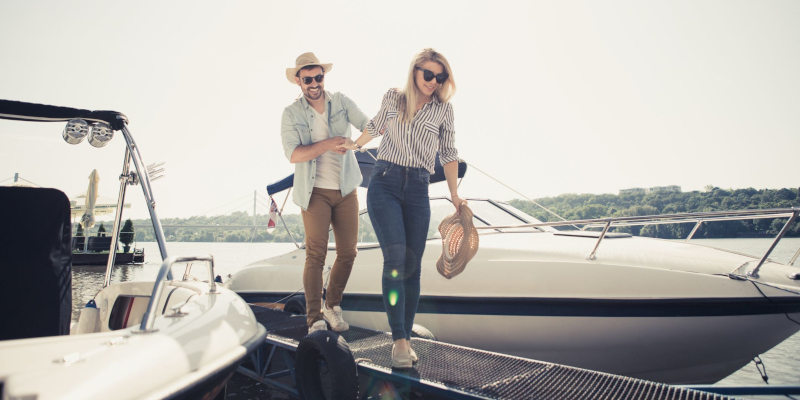 In general, a boat insurance policy covers damage to the vessel itself—if your boat gets damaged in a storm or accident, your policy will cover some or all of the repair costs. Your boat insurance will also cover things like theft or vandalism. In addition, boat insurance includes liability coverage, which means you will be covered if you accidentally damage someone else's property while operating your watercraft, or if someone gets hurt while on your boat.
If needed, some boat insurance policies also cover your specialized fishing gear and even navigation tools or other equipment you store on the boat, so be sure to ask if that's something that applies to your situation. In other words, just like many other types of insurance, boat insurance can be customized to your watercraft so that how often you use it, how you use it, and who uses it are all factored in to offer you the right coverage for the best value. If you have questions about boat insurance, we encourage you to reach out to us to get the answers you are looking for.
We want to help you get the coverage you need
Our team is proud to serve the Barrie, Ontario area, and we want to help you get the coverage you need to protect your watercraft. If you are looking for boat insurance, just give us a call to learn more about what we have to offer.
We love our clients.
Turns out, they love us too.
…always provided us with convenient and dependable service.
Friendly and helpful staff. They answered all my questions and made the process easy.