The holidays are a time of excitement for many – and they can also create some stress with last-minute preparations. If you'd like to get ahead of the holiday crunch time, here is a handy list of things you can manage early on to make the entire season less stressful.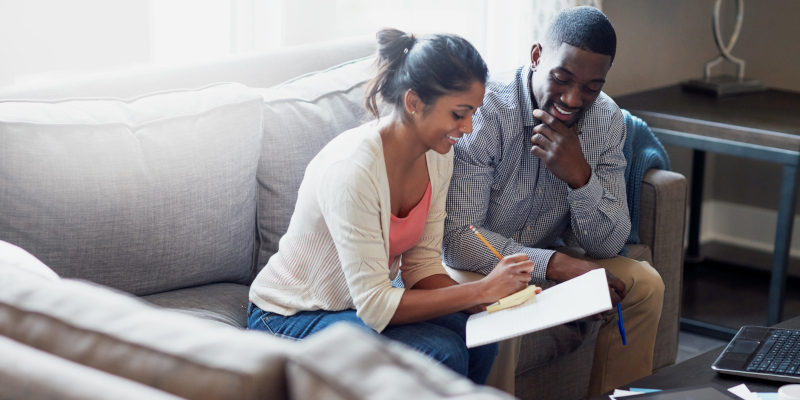 Start Planning Your List – If you already know you need some gifts, like items for teachers, now is a great time to mark these off the list. Many stores post their holiday return policy early, making it easy to ask for that gift receipt.
Freeze the Cookie Dough – Did you know many holiday cookie recipes can be made ahead and frozen? Whether you take part in a cookie exchange or just like to bake for family, this can be a great way to keep your to-do list down to the essentials.
Start on Holiday Cards – Hand-written holiday cards are a great way to bring joy during this season. If you want to mail them out early, make sure you have a system to manage your addresses, get your order in for the cards you want, and fill them out as soon as they arrive. This time-consuming task can be done efficiently if you plan it just right!
Bet on Your Budget – Whether your list is long or short for shopping, set a budget for each person and stick to it. If possible, try to come up with ideas or items for each person on your list, then keep an eye on promotions and sales to take advantage of deals, but check the return policy before you buy! Once you've started shopping, make sure to keep track of your progress so you can keep track of the gifts purchased and plan to wrap them in advance.
Decide on Decorations – Last-minute decorating can be fun for some and stressful for others. Whether you plan to put up a live or artificial tree, plan your decorations early on to make the process fun and inviting and less stressful.
Home Watch Arrangements – A lot of folks go out of town for the holidays, but that doesn't mean you should leave your home unattended. Have a friend or neighbour who is going to be around check on your home every two or three days to make sure everything is okay.
Add Rental Property Insurance – If you're planning on renting your property during the holiday season, having rental property insurance is a must. Regardless of the length of your rental, having added protection in this form can give you better peace of mind.
We wish you a happy and relaxing holiday season!