Extreme cold isn't just hard on us– it can also be hard on our homes. Whether you plan on relaxing at home or getting out of town during the holidays this year, you still need to think about the possibility of frozen pipes and burst utility lines. If you want to skip the worry that something could go wrong and take precautions during this winter season, there are some great ways to protect against burst pipes with these tips: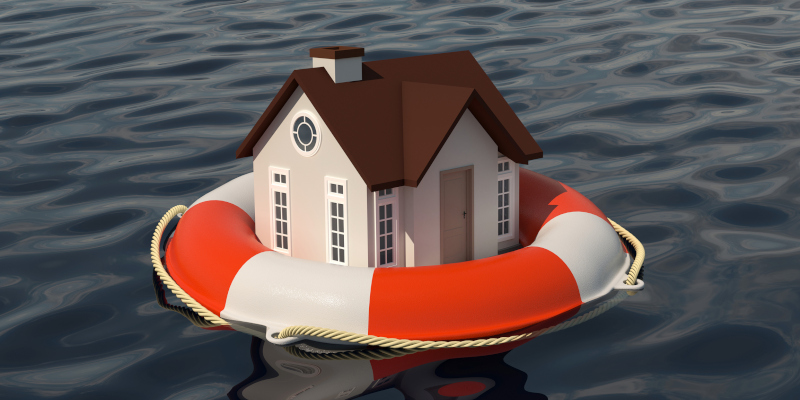 Insulate any exposed water lines, including in your home's crawlspace, garage, and basement areas. Chances are if your pipes have frozen in a specific spot before and have not been insulated, they're prone to freeze again.
Make sure you keep cupboards open even if your pipes are insulated. It's a small step, but opening your cupboard doors allows warmer air into those areas to surround your pipes and prevent freezing. You may also choose to leave a small trickle of water running in one of your sinks to keep water flowing through your pipes.
If you'll be away, consider turning off your water main. This only really applies if you don't have any sort of hot water heating; simply turn off the water with the main valve in your house, and then open all the taps to purge anything in the pipes. Reverse the process when you get home.
Research smart home products that will help you maintain your thermostat and monitor for potential water damage from wherever you may be, at home or while away. There is new technology emerging all the time when it comes to smart home products; just make sure to do your research (including monthly fees associated with a device and networking needs) to make sure the selection is a good fit for you.
Going out of town? Remember to have someone to check in on your house every 2-4 days (check your policy for more info), so you can relax knowing there are no unwanted surprises to come home to.
At Insurance Store, we believe that your home should be safe and sound in the winter, and one way to add protection is with a great home insurance policy. Whether you are a new homeowner, want to add rental property insurance, or aren't sure what your current home insurance policy includes, you'll find our knowledgeable brokers ready to assist you. Contact us today to discuss your home insurance policy for the winter.