Cyber Liability Insurance, Windsor, ON
Cyber liability insurance is essential in today's digital world, where cyber threats and data breaches are becoming more common for Windsor, Ontario companies. This insurance protects you and your business from financial and reputational damage caused by disruptive cyber events. At Insurance Store, our team can provide cyber liability coverage options matching your business needs. Continue reading to learn if this insurance is right for you.
Let us provide you with options for cyber liability protection.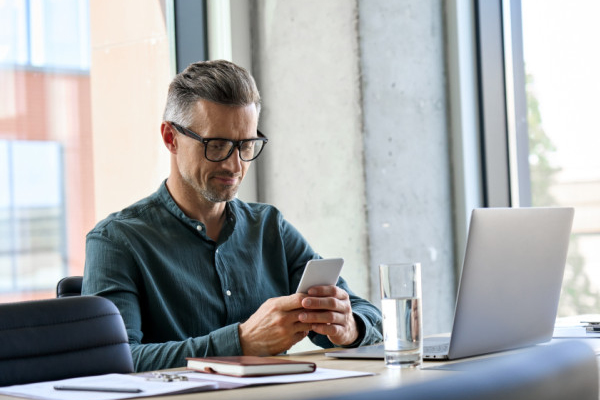 Financial protection. Cyber liability insurance protects you financially if your business has a data breach. These attacks can be costly due to the many steps you must take following a breach. This includes investigating where the breach originated, who was affected, and more. Insurance can help reduce these costs and provide your company with stability.
Legal costs. Cyberattacks can cause legal problems, like claims from people whose information was leaked or whose privacy was violated. Cyber liability insurance helps pay the court fees and other costs of defending against these lawsuits.
Compliance with regulations. Data security and privacy regulations apply to many different types of businesses. You could be fined if your company has a data breach and doesn't follow these rules. Cyber liability insurance helps you meet specific compliance standards.
Reputational damage mitigation. Data breaches and cyberattacks can damage your company's image and reduce customers' trust in your brand. Insurance coverage can help pay for public relations efforts targeted at your customers and other stakeholders, reassuring them that the proper steps are being taken to fix it and protect their data in the future.
Our team can provide cyber liability coverage options
Cyber liability insurance doesn't negate the need for your standard security protocols. Instead, it protects you from financial loss if a data breach ever occurs. It's also important to note that even though you may have invested in a solid cybersecurity plan, no system is completely safe from cyber threats. Contact our team today to learn more about your options for cyber liability insurance in the Windsor area.
We love our clients.
Turns out, they love us too.
…always provided us with convenient and dependable service.
Friendly and helpful staff. They answered all my questions and made the process easy.