Home-Based Business Insurance, Barrie, ON
More and more entrepreneurs are discovering the benefits of running a home-based business in the modern world. However, operating a business from home doesn't mean you're free from risks. That's where home-based business insurance comes in.
Continue to operate even when unforeseen incidents occur.
Home-based business insurance protects your company against the unique risks associated with operating a business from your home. This insurance covers your office equipment, business inventory, and interruption. It's a safety net that ensures your business can continue to operate even when unforeseen incidents occur.
Why should you consider home-based business insurance? Here are a few reasons:
 Protection for Office Equipment and Business Inventory. Whether it's your computer, printer, or inventory, these are crucial for your business operations. Home-based business insurance can cover replacing these items if they're damaged or stolen.
Coverage for Business Interruption. If an unforeseen event, such as a fire or flood, disrupts your business operations, this insurance can cover the loss of income during this period.
Liability Coverage. You could be held liable if a client or delivery person gets injured on your property. Home-based business insurance can cover the costs associated with such incidents.
Professionalism. Having insurance shows your clients that you take your business seriously and are prepared to handle any unexpected situations.
Although home-based business insurance provides valuable protection, it's typically only available as an add-on to a home or property policy. It's also important to note that while insurance is a critical aspect of risk management, it still needs to replace the need for safety measures and precautions in your Barrie, Ontario home office.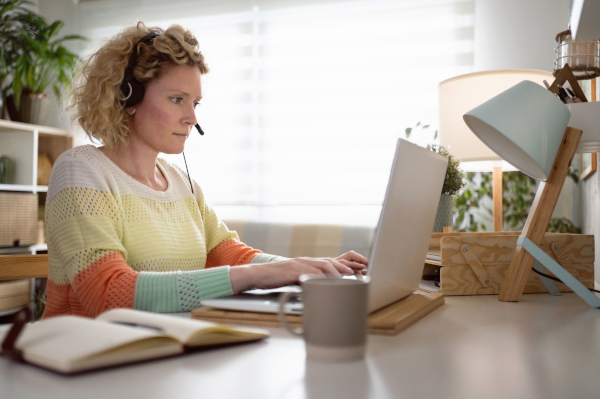 Hot tip:
Help take the worry out of legal fees
Contact us at Insurance Store for more specific information about home-based business insurance and how it can benefit your business. It's best to consult with an insurance broker or specialist. They can provide tailored advice based on your unique circumstances and needs.
Is legal expense insurance mandatory?
It's not technically mandatory for your business, but the financial protection it provides can be critical if there's an unexpected issue and you need legal help.
Why do I need legal expense insurance?
If you own or operate a business, the unexpected can happen and you may need legal advice or support, and hiring a lawyer can be costly. Legal expense insurance will help cover the cost of legal advice and defence–especially for complex legal scenarios.
What is the benefit of working with an insurance broker?
Like we said, shopping for insurance is not fun. So think of us as your insurance partner. We'll do everything we can to make getting the right coverage as smooth, simple and painless as possible. We know every insurance situation is unique, so we know the important questions and will learn about you to make sure your policy gives you the protection you need.
We'll also cut through the industry jargon to make sure you understand your policy, and help you navigate optional coverages to recommend additional options you may want or need.
With business or commercial insurance especially, there are a lot of options, and it can be overwhelming to research. An insurance broker will help you build the right policy for your situation. As your needs change, your broker will also help you update your policy, so you stay covered.
An insurance broker is also aware of discounts offered by insurance companies and can recommend combining products to save you time and money. In fact, some insurance companies and their products are only available through an insurance broker. Bottom line? We can save you money too.
What do I do if I have to file a claim?
If you need to file a claim, it's okay, don't worry, we'll do it with you. We know accidents and claims happen, we've seen and heard it all. As your insurance partner and advocate, we will help you through it. Call us at 1-833-745-0299 and we'll be here to help you navigate the situation, 24/7.
We love our clients.
Turns out, they love us too.
…always a pleasure to deal with. Very thorough, professional and prompt to respond.
…very supportive and extremely professional.