Course of Construction Insurance, Barrie, ON
Course of construction insurance, also known as builder's risk insurance, is a crucial policy that provides coverage for your Barrie, Ontario construction project while it's underway. This type of insurance is designed to prevent coverage gaps during a construction project, ensuring that your property and materials are protected. At Insurance Store, we provide policies that not only protect your project, but also give you peace of mind.
Prevent coverage gaps during a construction project.
This comprehensive insurance policy includes coverage for accidental breakdown of insured equipment during the construction phase. It's designed to pay for repair or replacement costs, helping to keep your project on track and within budget.
Common questions regarding course of construction insurance often revolve around what exactly is covered under the policy. While specifics can vary, the policy generally covers the property, materials, and equipment involved in the construction project. This can include everything from the building materials to the heavy machinery used on site.
Another frequent question is when this type of insurance is needed. Course of construction insurance is typically required for a new build or significant renovation project. Contractors, construction companies, and property owners must consider this type of insurance to protect their investments during construction.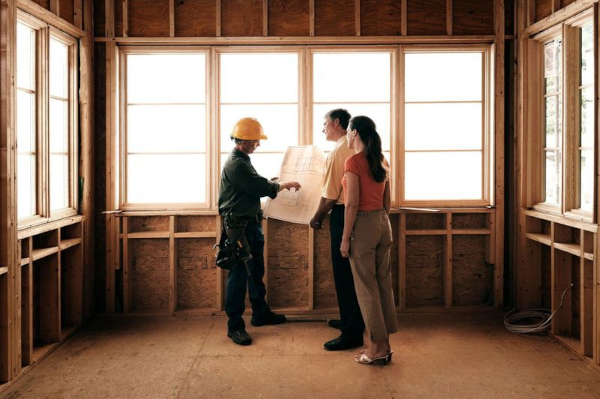 Hot tip:
Help take the worry out of legal fees
While insurance is a critical aspect of risk management, it doesn't replace the need for safety measures and precautions on the construction site. Safety protocols, quality materials, and professional quality are all essential components of a successful and secure construction project. Don't risk your resources with no coverage or inadequate coverage. Contact us today for a quote.
Is legal expense insurance mandatory?
It's not technically mandatory for your business, but the financial protection it provides can be critical if there's an unexpected issue and you need legal help.
Why do I need legal expense insurance?
If you own or operate a business, the unexpected can happen and you may need legal advice or support, and hiring a lawyer can be costly. Legal expense insurance will help cover the cost of legal advice and defence–especially for complex legal scenarios.
What is the benefit of working with an insurance broker?
Like we said, shopping for insurance is not fun. So think of us as your insurance partner. We'll do everything we can to make getting the right coverage as smooth, simple and painless as possible. We know every insurance situation is unique, so we know the important questions and will learn about you to make sure your policy gives you the protection you need.
We'll also cut through the industry jargon to make sure you understand your policy, and help you navigate optional coverages to recommend additional options you may want or need.
With business or commercial insurance especially, there are a lot of options, and it can be overwhelming to research. An insurance broker will help you build the right policy for your situation. As your needs change, your broker will also help you update your policy, so you stay covered.
An insurance broker is also aware of discounts offered by insurance companies and can recommend combining products to save you time and money. In fact, some insurance companies and their products are only available through an insurance broker. Bottom line? We can save you money too.
What do I do if I have to file a claim?
If you need to file a claim, it's okay, don't worry, we'll do it with you. We know accidents and claims happen, we've seen and heard it all. As your insurance partner and advocate, we will help you through it. Call us at 1-833-745-0299 and we'll be here to help you navigate the situation, 24/7.
We love our clients.
Turns out, they love us too.
…always a pleasure to deal with. Very thorough, professional and prompt to respond.
…very supportive and extremely professional.